In a world full of threats, in which the seconds often decide about lives – our and others, there is no room for compromise. We must be prepared to help. Knowledge that goes hand in hand with experience is essential when it comes to human life. EAGLE-MED SYSTEM is a company recognized in Poland and around the world specializing in providing training and consultancy in the field of rescue.
Battlefield, city center or workplace – regardless of place and time, knowledge of medical emergency services allows you to save hundreds of lives every day. We are aware of the essence of our work and the trust that our clients place in us, which is why we are distinguished by our full commitment to transfer our knowledge during training. We believe that thanks to our intensive courses, participants will be able to effectively help.
Our several years of experience allowed us to create a training system tailored to the modern needs of our clients. On a wide scale we run courses for individual clients, companies and uniformed services. Before each training, we carry out a thorough analysis of the threats to which the participants are exposed – thanks to this we can prepare them during the course for real events that may take place in their work.
EAGLE-MED SYSTEM specializes in conducting comprehensive training and demonstrations of rescue and first aid. We are distinguished by an individual approach to each order, because it depends on the client and his needs what elements will be crucial for him. Our company also deals in securing mass events – we provide protection during sports competitions, concerts and other large events.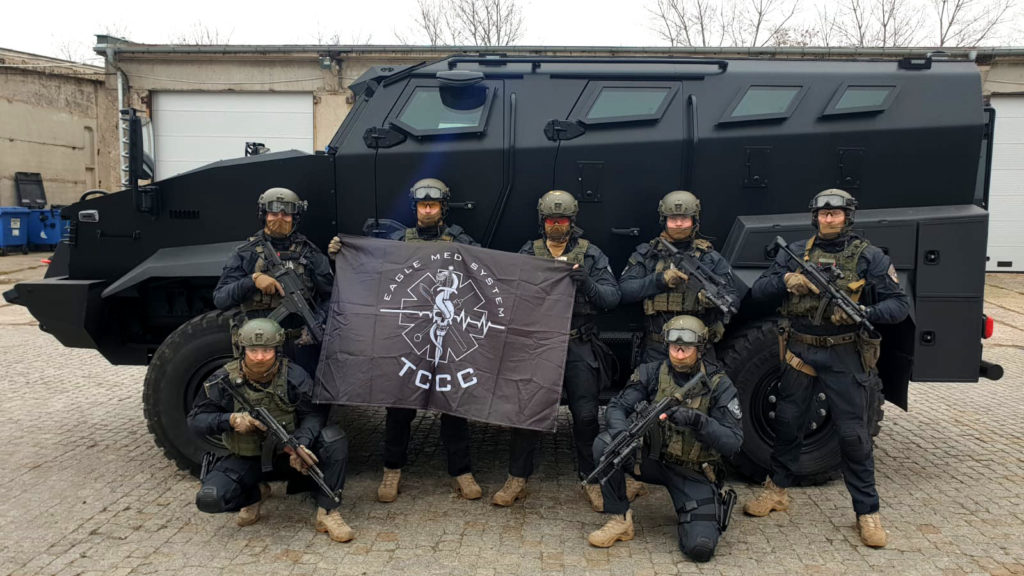 The guarantee of our skills and knowledge is the instructor certificate of the Polish Society of Emergency Medicine, which supervises the content of our courses. EAGLE-MED SYSTEM is a group of enthusiasts and professionals whose knowledge and skills are backed by many years of experience. On training, we provide access to interactive lectures and practical demonstrations with the latest teaching equipment.
The best certificate for EAGLE-MED SYSTEM is the trust that our clients have given us over the years.